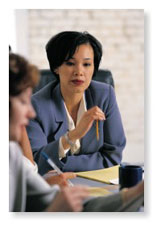 McCafferty, McCabe & Associates is conveniently located on the East Coast of the United States, in Richboro, Pennsylvania, a suburb of Philadelphia.

We were founded in 1995 and have grown our businesses to over 10,000 candidates and hundreds of Global clients intent on growing their business in The Americas as well as US based clients growing at home and internationally. We have successfully worked with clients from Israel, England, Japan, Ireland, Canada, China, Germany, South America, and have placed candidates in every major market in the U.S. and major global market.

We are dedicated to a partnership with our clients to insure they attract Impact Players, the top 10 -15% of candidates that make a real impact on business.. After 20 years, we have developed a recruitment process that is field-tested, streamlined methodology, that delivers effective and optimum results for clients and candidates. It is the ideal sequence of steps designed to yield a high-touch recruitment process expediently, combining each step with a specialized set of behavioral skills to ensure the process is executed to its full potential how and when you need it.

Excellence is refreshingly simple when you've mastered the art.

Trust your organizationís future to a global partner
whose growth is tied to yours.