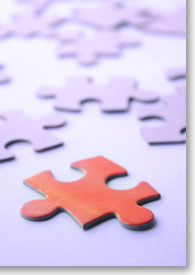 Our client list is a select group of very progressive companies intent on locating the very best talent for their team. They include companies at varying stages of their corporate evolution, who are building organizations in North America and Internationally.
We enjoy a partnership with our clients in their efforts of attracting top industry talent to unique and rewarding career opportunities within their organizations. We are dedicated to locating the "right fit" solution for your career. Insuring each step of your career is the best next move for your situation.
Based upon extensive conversations with your recruiter, our team will work with you in selecting the appropriate career opportunity for your background, current situation and career goals.
Your recruiter will provide the necessary guidance during the entire interview process. The confidence you place in our organization will be rewarded with our professional dedication, insuring you are informed, prepared and successful in your career pursuit. From the initial contact with our team, across the interview process to negotiating the best offer for you and the client, we will be with you. In fact, after you accept a new situation and take the next step in your career, we will stay in touch with your career.

Trust your career growth to a group dedicated to your success.